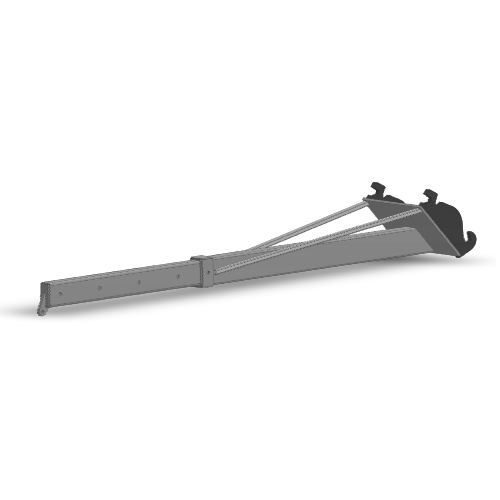 Lifting jib
With a lifting jib, the excavator turns into a crane.
Read more
Quote within two working days
Request a quote
PRODUCT DESCRIPTION
Lifting jib
We supply lifting jibs in all shapes and sizes. Think of a mechanical or hydraulic extendable lifting jib, for example. But we also supply fixed-length lifting jibs. 
 
Tailor-made 
You can rely on us for all your wishes and needs. Want a fixed-length lifting jib, for example? Or would you rather have an extendable jib? We can help you with both. Our lifting jibs are very user–friendly and are always inspected before delivery.