Pladdet B.V.
Who are we?
Pladdet has been around for over 80 years and is a supplier of attachments for earthmoving machines. In addition, we have several dealerships. We are dealer of Hitachi for earthmoving machines. We are also dealer of Crown and Hyster for internal transport machines. Pladdet has its own production department with over 50 years of experience in manufacturing equipment for both excavators and wheel loaders. A growing family business, we now have over 110 employees.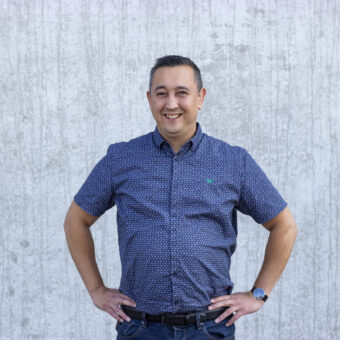 Do you want to know more about this vacancy?
Do you have any questions or would you like to know more about this vacancy? Then please contact Danny Boogaard of the Human Resources Department
Apply now
WHAT DOES YOUR JOB LOOK LIKE?
You make metal constructions based on work orders and production drawings;
You assemble, repair and improve attachments, such as excavator buckets, backhoe buckets and rubble buckets;
You will use connecting, forming and machining techniques;
Operating forklifts, hall cranes and other transport and lifting equipment.
WHAT ARE YOUR QUALITIES?
Preferably you have completed a course in construction bench fitter/welder or a similar qualification;
You have demonstrable and recent work experience as a construction worker/welder;
You work independently, have a great sense of responsibility and are a team player;
You have a good command of the Dutch language.
WHAT DO WE OFFER?
A pleasant working environment and an enthusiastic team;
A challenging job with room for own initiative;
You can develop yourself further;
View on a permanent contract;
A good salary with excellent secondary benefits;
A choice system for additional salary or hour building;
Well-arranged commuting. If you want, you can be picked up and brought home.
APPLY!
Enthusiastic? Then apply quickly! Apply directly using the form below or send your cover letter and CV to Danny Boogaard of the Personnel department: danny.boogaard@pladdet.nl.
Acquisition in response to this vacancy is not appreciated.