New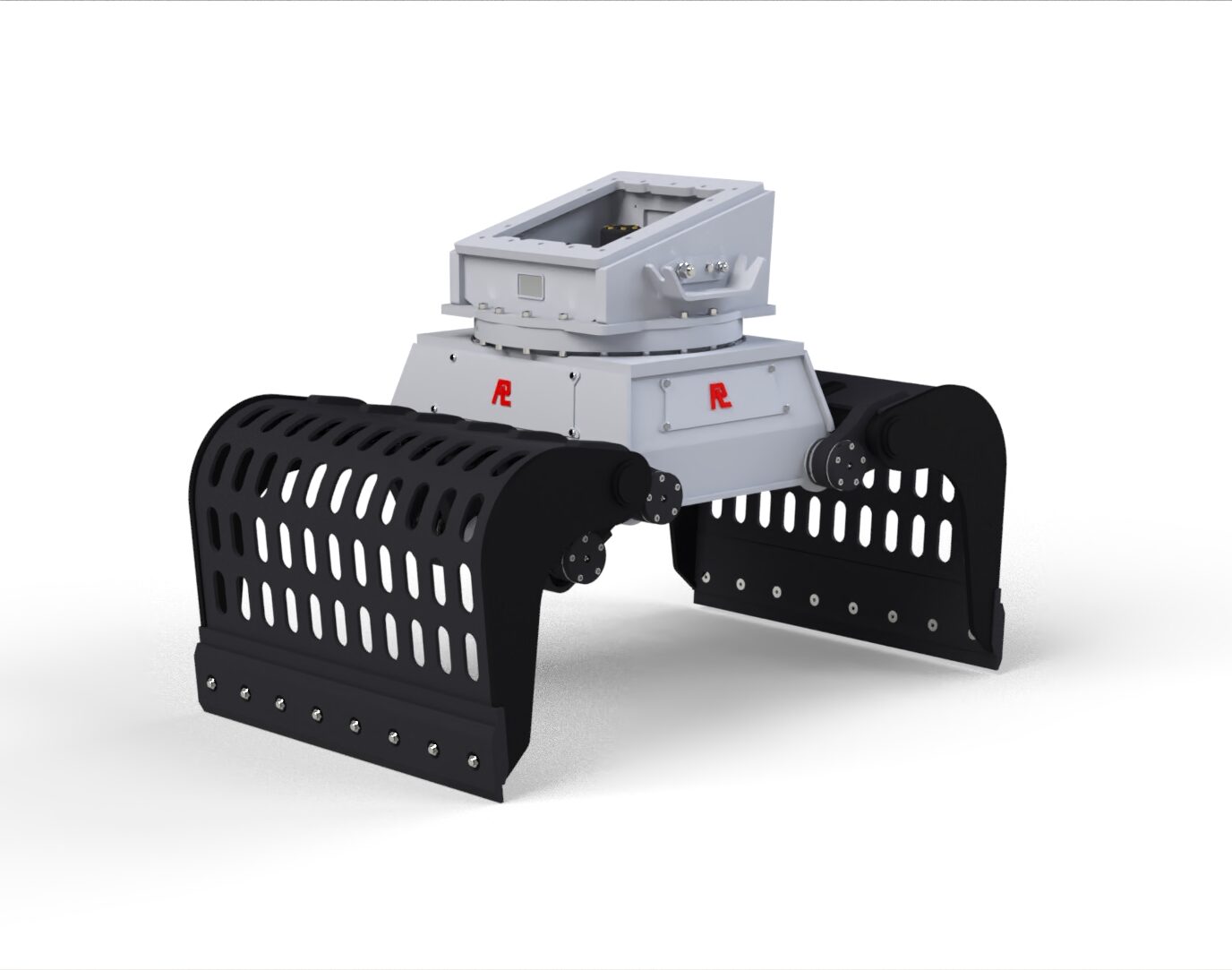 HD demolition grapple
The demolition sorting grab HD PRG4.5-900-II is specially designed for very heavy-duty use in the demolition, environmental and recycling industry and excellent for general work. For example, sorting scrap and waste, moving heavy construction materials and loading trucks or ships.
Read more
Quick, tailor-made offers!
Request a quote
High closing force

Compared to other brands, the Pladdet sorting grab has the highest closing force.

Wear-resistant hinge construction

This grab is equipped with floating hinge pins in Hemiax bearings and with dust sealing. This makes the grab extra resistant to water, sand and hard knocks.

Grab shells and frame

The HD grab shells and frame are weighted. The shells are made of Hardox® and the parent frame of high-strength steel. This makes the strength and rigidity of the parent frame unrivalled.


End stop in the frame

HD sorting grapples have an end stop in the frame which means the cylinder is not used as an end stop and is thus less vulnerable.
Product description
HD demolition grapple
Material
The grab shells and frame of the demolition sorting grab PRG4.5-900-II are extra heavy-duty. The grab is suitable for machines from about 25 tons up to 52 tons. Characteristic of this grab are the floating hinge pins in Hemiax bearings and with dust seal. This makes it even more resistant to water, sand and working in harsh conditions.
Options
The demolition grappler PRG4.5-900-II can be equipped with a central lubrication system.
The shells of the rotating sorting grab are exchangeable and available in several widths.
Construction of rotating grapples
The shells are made of Hardox® and the mother frame is additionally weighted. The sorting grab consists of a base unit on which a moving scale is mounted on both sides. The base unit contains one or two cylinders and one or two stabiliser rods. This depends on the type of grab. The cylinders are protected as much as possible by sealing the mother frame.
All drive motors are from the A-brand Parker. From type PRG3 upwards, two drive motors are fitted. This distributes the power and provides a greater torque.
Various models
The rotating demolition and sorting grapple HD is available in different sizes.
Request quote
View models

Also interesting?
Others also viewed