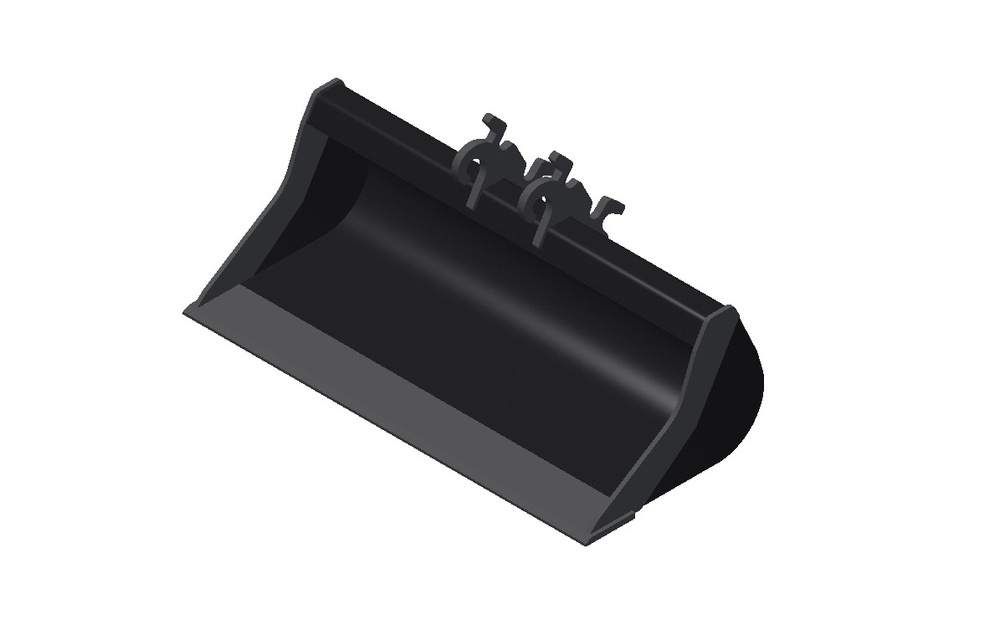 M1 mini ditch cleaning bucket
With the mini ditch cleaning bucket you can perform excellent loading and unloading work as well as grading work. The special design ensures that the bucket penetrates the ground thoroughly.
Read more
Quote within two working days
Request a quote
Design

This bucket has the largest possible bucket opening allowing maximum loading. Because of this shape, the wear process is greatly reduced.

Low weight

Een laag eigen gewicht door het toepassen van sterke materialen en een doordachte constructie.

Maintains demolition force

Minimal loss of demolition force due to low placement of the attachment point.
Product description
M1 mini ditch cleaning bucket
Our mini ditch cleaning bucket has perfect loading and unloading characteristics. Due to the special design, the bucket penetrates the ground thoroughly. The ditch cleaning bucket can also be used as a ditch sieving bucket with holes where the bottom is completely perforated. This allows it to be used for cleaning ditches, for example. M1 is the abbreviation for model 1; this is the standard model supplied most often.
Options:
Wear strips
Side protection
Cutting edges/blades
Material
The ditch cleaning bucket is made of high-grade structural steel (S355) and an HB500 grade blade. The suspension is made of Hardox®.
Various types
The M1 mini ditch cleaning bucket is available in various types. Calculate the desired type for your machine by entering your machine's weight.
Our recommendation:
Or select a bucket with approximately the same volume from the table below. We'll be glad to provide a personal recommendation. Please call +31 115481351 or request a quote.
Request quote
View models